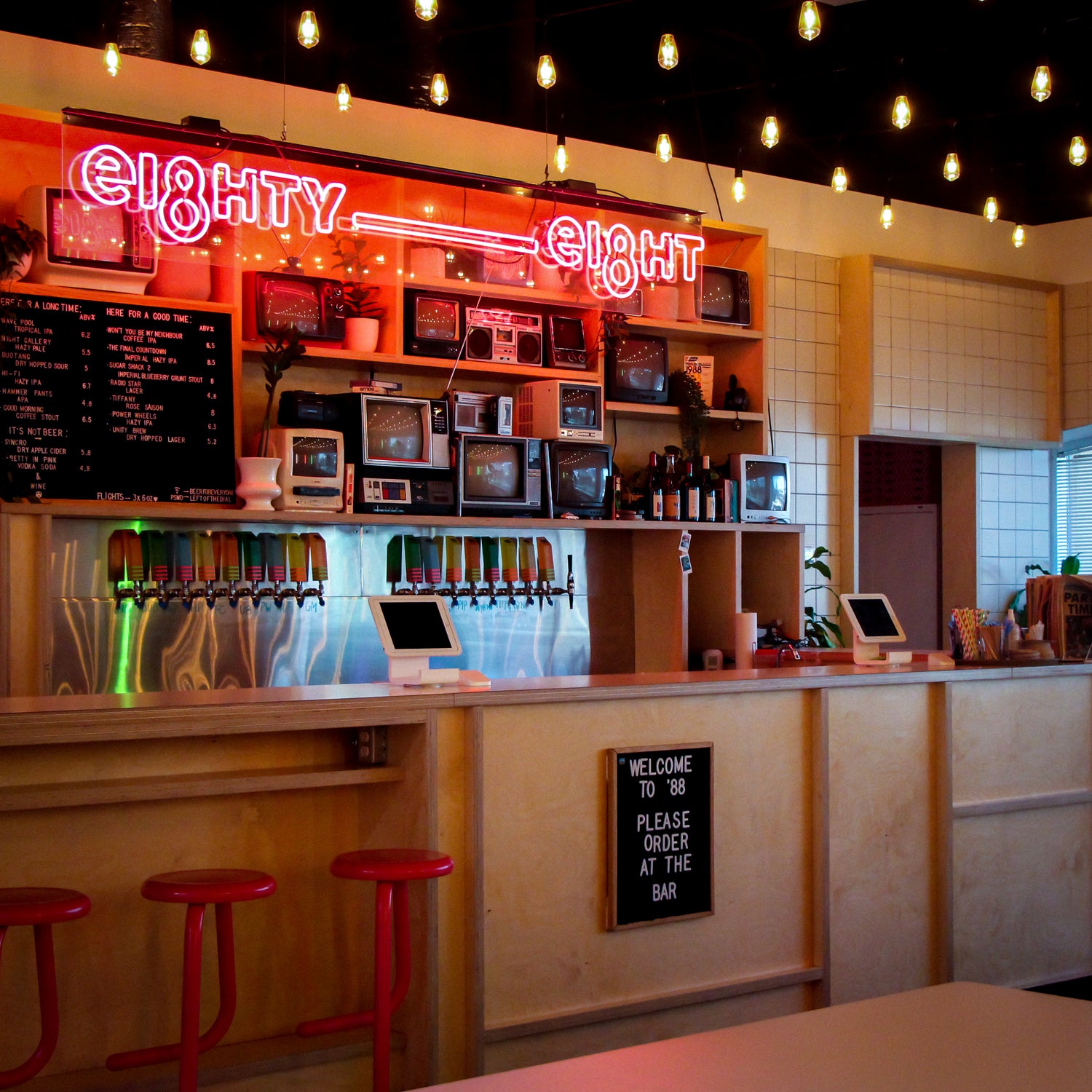 Special Event Bookings
You like to party, we like to
party! Book your party at the Eighty-Eight taproom. Our two level taproom is
perfectly suited to hosts parties of any size.
To enquire about bookings, email
taproom@88brewing.ca and we'll get you sorted out.
Our upstairs taproom is perfect for parties of up to 60 people and can be booked out completly or in halves for smaller groups.
The downstairs taproom is available for parties of up to 35 or can be combined with the upstairs for parties up to 95.
Bring the whole town down and cut loose (footloose) far away from the prying eyes of The Reverand and Bomont County.